I recently got a Minolta SRT201 from a dear friend that suffered because the little baby was buried among boxes and boxes of old stuff and hadn't seen much use since the end of my friend's college years. Being the good samaritan that I am, I took the lonely Minnie aiming to provide her with a home where she can be freed from the darkness, be appreciated for what it is, and thrive while doing what she was conceived for: making pictures.
I was asked by a good friend of mine to make a report of my thoughts on the Minolta SRT201. I don't know where the bar is set for such a review, but I lean towards speaking more of the experience of shooting with it rather than the technical aspects of the camera. Those reviews abound out there and, anyways, I'm not the most qualified dude to talk about that. So, without further ado, here I go.
The camera came with a few dents here and there from its past life. I don't mind those since I'm not collecting just for the sake of it. Although I try very hard to not inflict new ones, I love to see battle scars in my cameras. The lens attached was an MC Rokkor-X PG 50 mm 1:1.4, which I fell in love with. I did manage to test a few other lenses with it via a couple of friends of mine who own a couple of cameras from this series. The other lenses where a 28/2.8, a 45/2.8, a 50/1.2 and a 135/2.8... all superb lenses! I still have to put my hands on that 58/1.2... the time will come to see if it lives up to that legend status.
My first impression as I took the camera out of the box was that it was beautifully built. Very definite lines and angles, not a thing out of place. The camera is not light in weight by any means. It is quite hefty and doesn't let you forgive you have something hanging on your neck. I like this in a camera! As much as I liked the weight of the camera, there was one issued that really bothered me: I kept moving the aperture ring with my left index finger when shooting with the 50 and the 135. Maybe it's due to the fact that I'm not used to shoot with it, but my money on this one is that it has something to do with the balance and geometry of the camera body... or the combination of that with the rackets I wield proudly as my hands.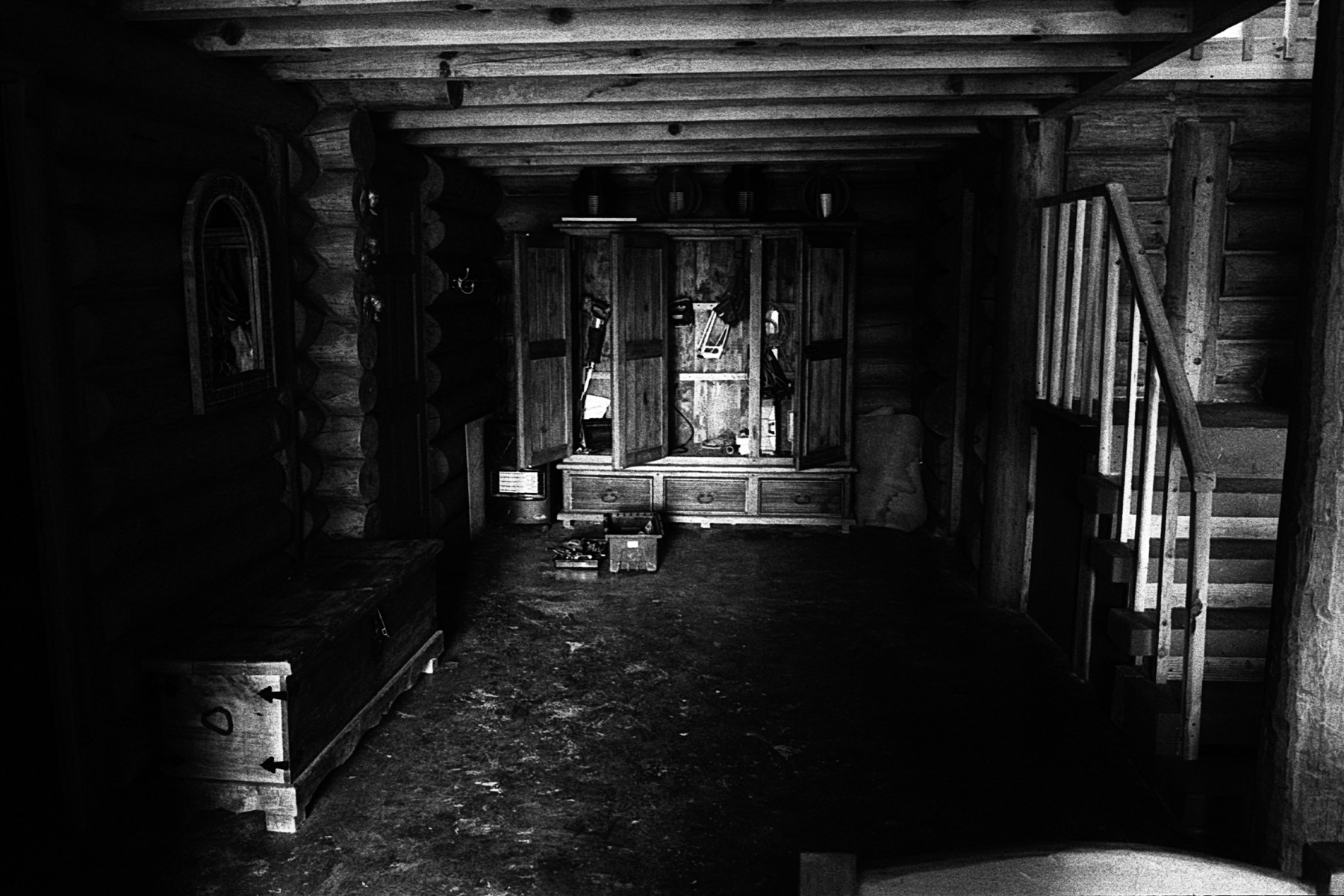 I loaded a roll in it as soon as I had it in my hands. The camera has a weird gray piece to look at on the bottom of the take-up spool. Again, it was just a matter of figuring out and some getting used to do. After two rolls it becomes second nature.
Now, on to the shooting: this thing is smooth!! The shutter release goes like a hot knife in butter and you can hardly feel any vibrations... at all!! It is also very quiet, which comes as a surprise in such a heavy camera.
The only technical aspect I will more or less address on this review is related to the light meter. As I understand, it is composed of two sensory cells which pull off some kind of magic to deal with every kind of scene, from the very well balanced to the very contrasted. For the sake of testing this particular feature of the camera I made a point of using the light meter (and obeying it) on every single shot I took. All of the shots included in this document were shot that way. No exposure compensation was made after scanning beyond half or one complete stop and I attribute that to the variables of my development process which have been adjusting to shooting with a slightly darkened Super Takumar on my Spotmatics... although, that would probably be a great theme for a separate post.
Then came the time to put my eye on the viewfinder... hands down, my favorite part of this camera! Let's start with the information provided in there: selected shutter speed at the bottom and a double needle light meter on the right side. Very logical, very intuitive to understand. More on this later. Now, on to the looks of that beautiful, bright and clear viewfinder. The center microprism is quite different from that of other cameras. Who knows how they did it, but it is really easy to focus with it. Specially with the 50 and the 135. Not so much with the 28, although I was not expecting much of it with that particular focal length. However, the one thing where it really made a difference was when focusing outside of the microprism. Again, I don't know what these fellas did to this ground glass but it is the best viewfinder I've used on a 135 SLR.

To conclude, this camera has definitely earned a permanent spot in my bag. Despite not feeling entirely comfortable with the grip, I'm sure I can cope with that via continued use... and why wouldn't I dare to use it more? It is a mechanical camera, I loved its general anesthetics, the location of the controls, the rendering of every lens I tried, the smoothness of the camera, the precision of the meter, and... did I mention that viewfinder?
If I had to complain about one thing and one thing only it would be the fact that I'm now in desperate need of new lenses for this new member of the family. A nice problem to have, isn't it?
CONNECT
Efraín Bojórquez is a film photographer based in Monterrey, Mexico. You can connect with him on Twitter, Instagram and on his blog Crónicas de una cámara en Monterrey